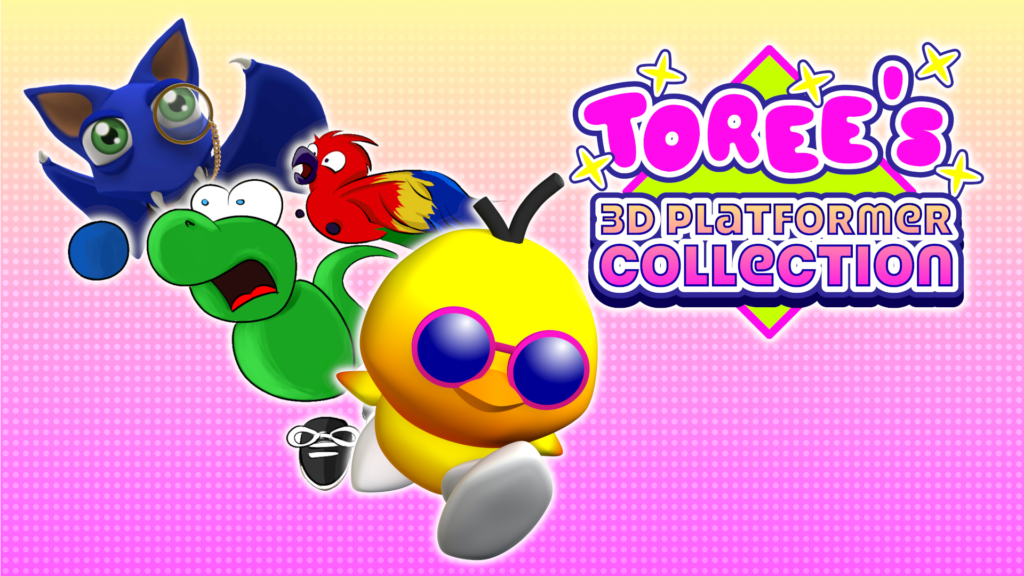 Toree and friends venture on Xbox One and Xbox Series X|S in Toree's 3D Platformer Collection. The collection contains four retro-styled 3D platformers:
All four games were previously released individually on Nintendo Switch and PC but have been updated for Xbox One and Xbox Series X|S in various ways:
4k resolution and stable 60 fps for all four games (on Xbox One X and Xbox Series X|S; 1080p on Xbox One S and Xbox One)
Achievements and 20 leaderboards to compete with your friends
New Time Attack mode for Toree 3D, Toree 2 and Macbat 64 only on Xbox. Additionally, Regina & Mac's time attack mode that has only been on Nintendo Switch comes to Xbox, as well.
Visual improvements in Regina & Mac through additional visual effects, improved shadows and draw distance.
Toree's 3D Platformer Collection will release on 15th of July for 9.99$. You can get Toree's 3D Platformer Collection on the following platforms: